Ooooh - just got the latest NCAS (Norfolk Contemporary Art Society) programme through the door...
"Cedric Morris - an illustrated discussion"
in November.
I have
loved
the work of
Cedric Morris
ever since I went to the show at the Tate, way back in 1984 - just before the first year of my degree!
Morris moved to Benton End, a beautiful big old house in
Suffolk
during the 39-45 war, where he and Arthur Lett-Haines ran an 'alternative' art school.
He tamed a large
overgrown garden
, becoming a skilled plantsman.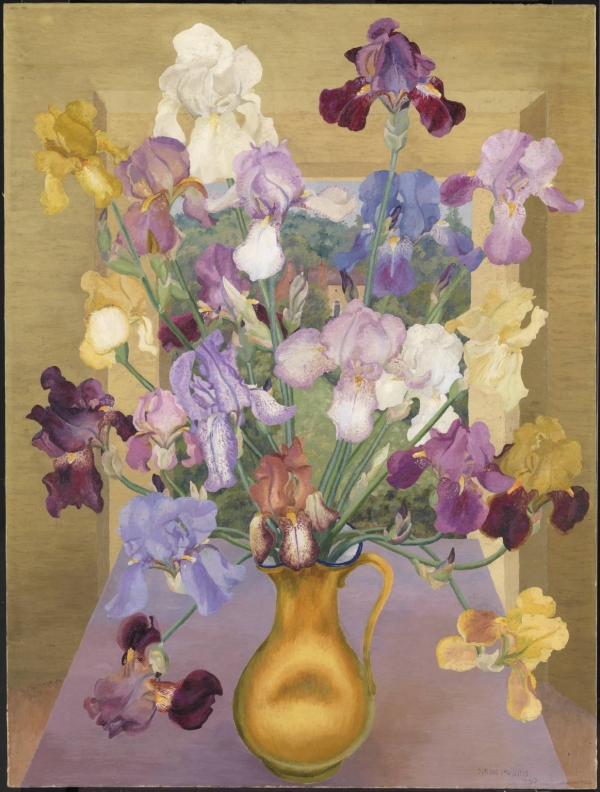 Cedric Morris was known particularly for growing
irises
and painting them, and the other produce from the garden too - in quiet, gently placed still life compositions;
bucolic abundance
that show no hint of war.
This eggs painting is my very favourite of Morris's. I love the
honesty
with which the rustic slip-ware dish is presented to us, the
delicate colouring
on the egg shells reflected in the background wall and floor colours, with the lilacs complemented by the chalky yellows and blue in simple vertical blocks of the doors behind.
So, I am excited about going to the discussion, which will be fascinating and concurrent with an
exhibition
coming to the
Castle Museum
in Norwich called Cedric Morris and Christopher Wood: A Forgotten Friendship, from October to December - lovely!