Last night I went to a fantastic lecture by the lovely
Graham Rawle.
Those of us of a certain age will remember with fondness and a chuckle his cheeky
'Lost Consonants'
series in The Guardian in the 1990s: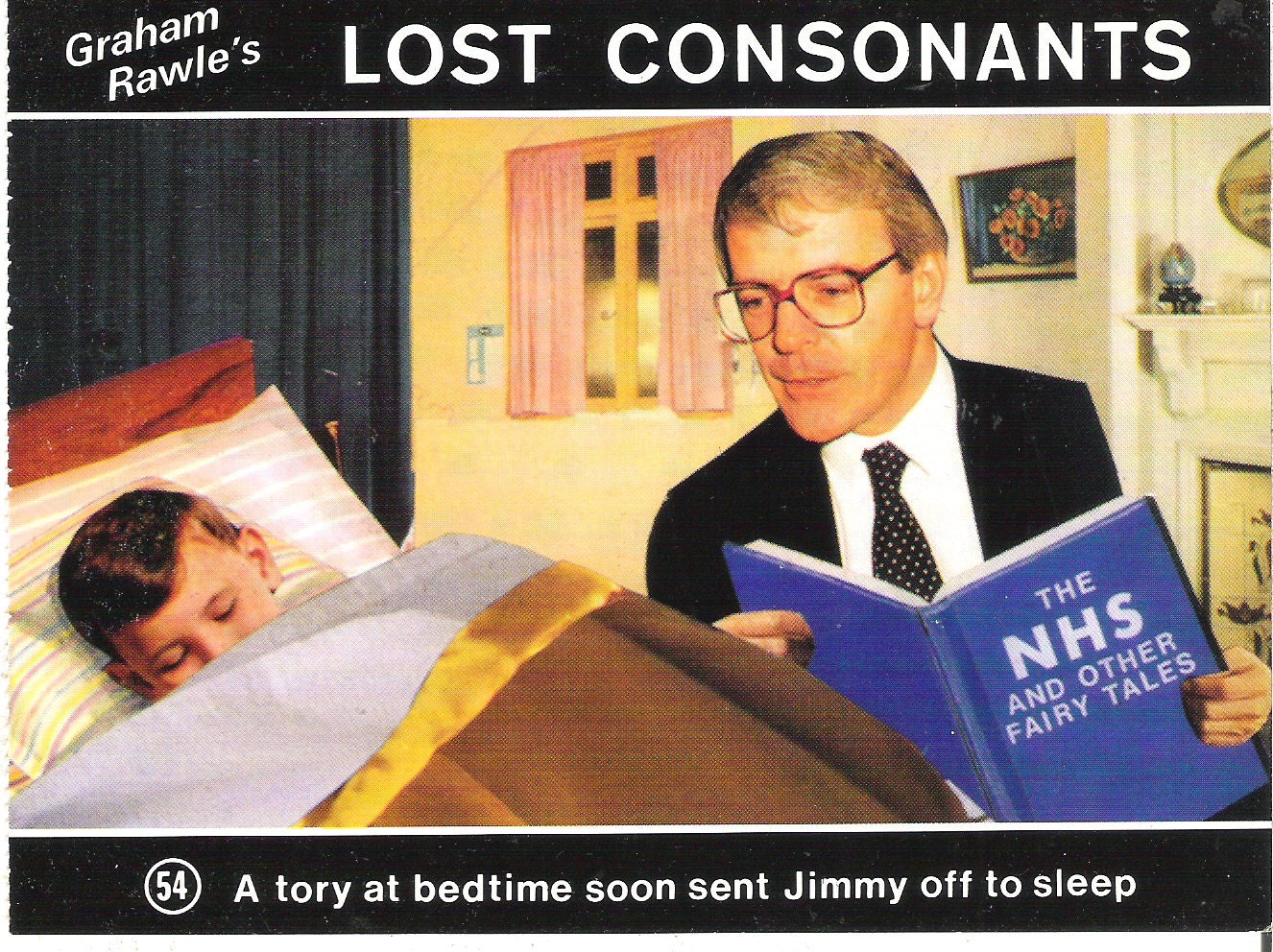 Yes - the series DID run for fifteen years..!
Not only was the work he has been doing since then inspiring, but the way he structured his lecture was as beautiful, entertaining and thought provoking as one of his genius collages.
Rawle has written several novels - well, not just 'written' - he has
created
them, to be more precise.
His first book
Woman's World
sounds amazing - really want to read it after last night's lecture!
Graham Rawle has been made
'Visiting Professor of Illustration'
at
NUA
- so last night was his inaugural lecture in Norwich.
He explained eruditely yet simply and with interesting visual allegory how a narrative is built up; how he structures a story. Fascinating.
I gleaned ideas both to pass on to my students AND for my own artwork.
Thank you dear Mr Rawle, for your gentle witty inspiration.